Why do enterprise, media, cloud, carrier customers prefer colocation? Discover how they customize private cages to protect IT-infrastructure, customer data.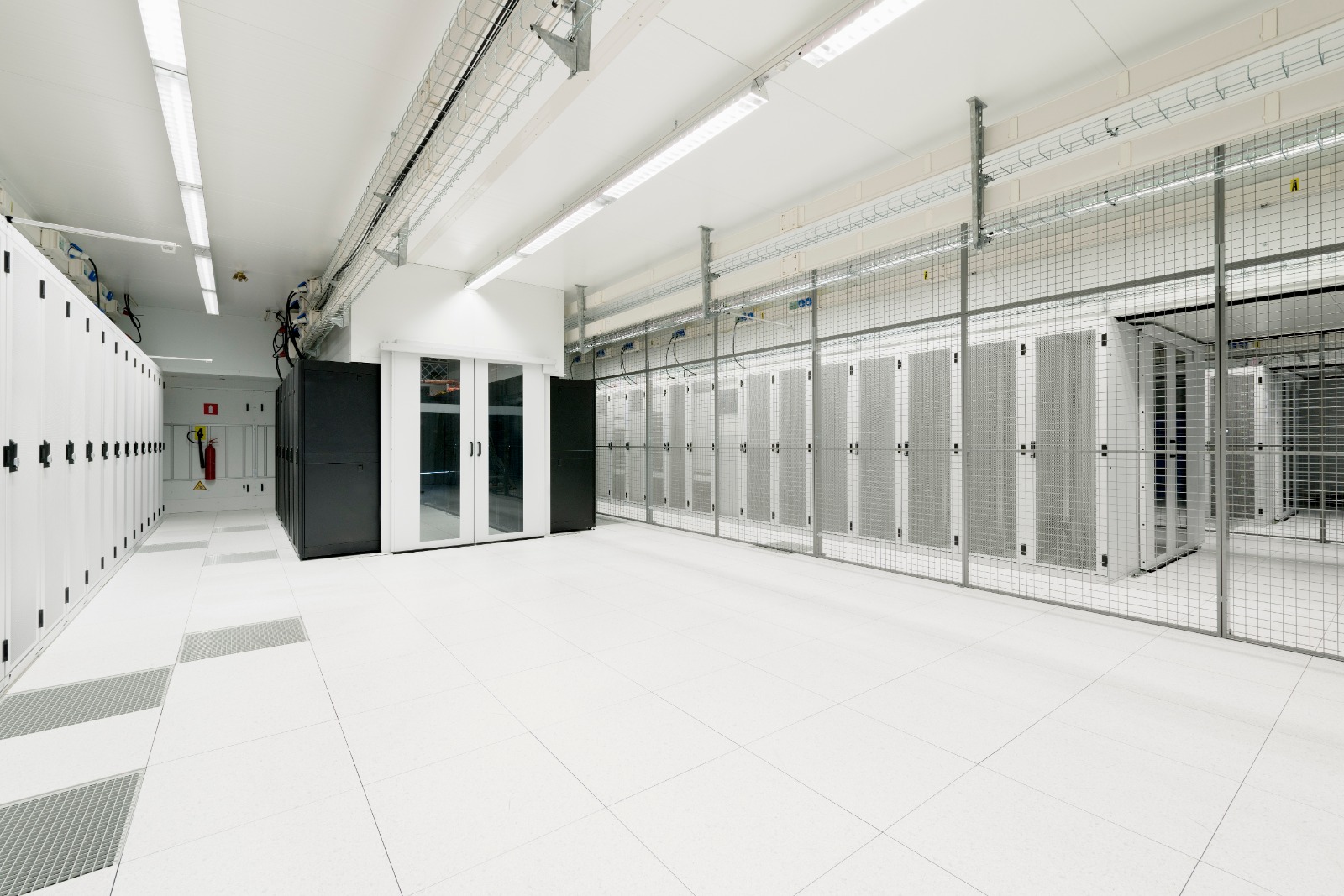 What is a private cage in colocation data centers?
A private cage is an additional security layer for a customer's server racks in a colocation data center. A fence protects the server racks with a separate access door and security controls, such as a key-card and biometrics scanner. Private cages are highly customizable even when a customer's platform grows over time. Continue reading and discover the key benefits and use cases of private cages, across various customer segments. For more information about what is colocation and how it compares to cloud, please check this article <<<here>>>.
Enterprises: Easy security audits, compliance, and certifications
Private cages are extremely popular among enterprise and finance customers. This is because of the many additional security features that these customers can install. Renting a private cage in a colocation data center is also popular because of compliance benefits. Many enterprises and financial institutions that process sensitive data and payments, must comply with advanced and complex certifications. Examples here are SOC2 and PCI DSS. For these customers, building and operating their own data center can be expensive. Maintaining such certifications can be incredibly complex and time consuming.
A private cage instantly solves these challenges, as the data center provider may obtained the most relevant SOC2, PCI DSS and ISO certifications. This makes audits and compliance much easier. Enterprise and finance customers may also benefit from additional security services offered by the data center provider. For example: regular checks by a security guard, CCTV camera monitoring, video storage and tape swap services for secure backup in a vault for disaster recovery.
Digital media: Uninterrupted streaming content and connectivity
Digital media and gaming companies offering streaming content services, absolutely need to rely on uninterrupted connectivity. With a private cage they can further improve their platform's security. For example: By using secure overhead cable trays with dual-diverse cabling to connectivity providers. They may install an even more secure cage wall, like a full metal wall for maximum privacy. Some customers select a fine mesh steel structure on the roof to prevent any material from entering the cage from above. If the data center uses a raised floor, the solid cage wall could even continue underneath the raised floor. This ensures that no one can crawl in from below. By using a private cage, media and gaming companies can ensure their end-users that their streaming content is uninterrupted. Customer data is safe.
Cloud providers: Protecting customer data with indestructible cages
Large cloud platforms such as Software and Infrastructure as a service providers have the highest security requirements on the market. Cloud providers prefer a cage, as one platform often serves thousands of customers. The private cage protects their platform and customer data from intruders. The data center's multi-level access control, authentication and mantraps ensure that no unauthorized visitors will ever have access. The solid metal cage wall could consist of special bolts that cannot be unscrewed. This ensures that no one can try to de-montage the cage construction afterwards. Self-closing doors, additional biometrics and protocols with trained data center security staff ensure maximum security and uninterrupted service.
Carriers: Securing global networks with armored fiber conduits
Global fiber backbones, mobile operators, and public internet providers all depend on telecom exchange points operated in data centers. By building a secure private cage in close proximity to fiber entry points, these customers can guarantee maximum security and uptime of global networks. Carriers and internet service providers may build additional CCTV monitoring and motion sensors in their private cage. Another option can be secure storage of access cards to the private cage, in a certified key storage vault at the data center's security desk. Carriers may further protect critical fiber cables, by installing them in special armored overhead cable trays and conduits. This ensures that no person can access these mission-critical cables or try to destroy them.
Summary
A dedicated private cage in colocation data centers is a cost-effective and flexible way to further increase your platform's security. Together with the multilevel authentication levels and mantraps of the data center provider, customers can achieve the best protection for their platform. To learn more about which private cage is right for you and how you can customize it to your unique requirements, please contact one of our expert consultants here.