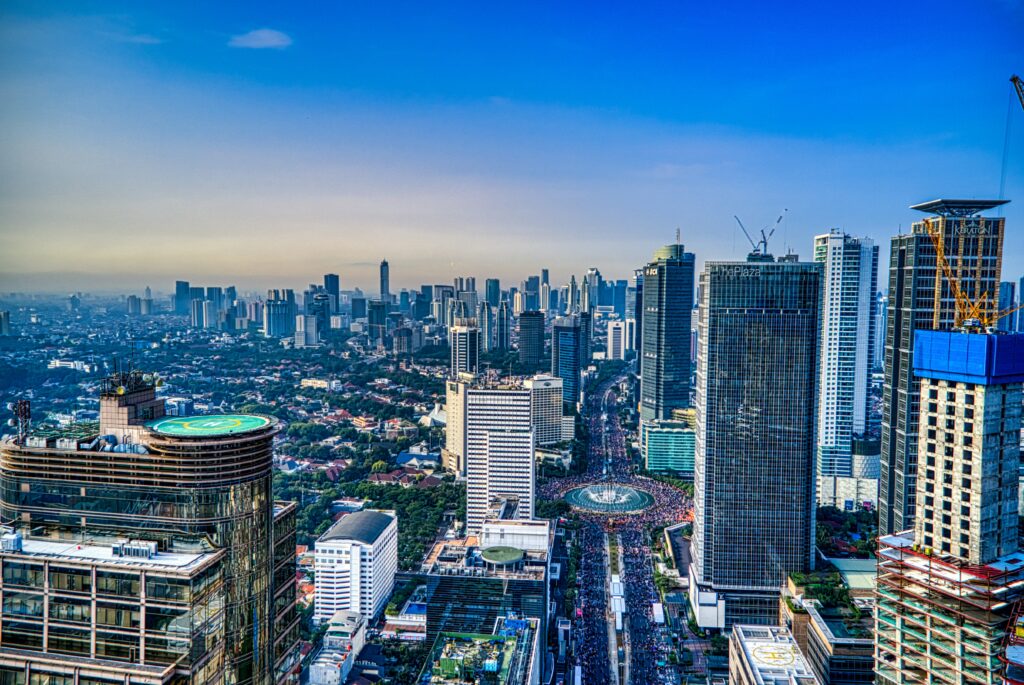 Why Hong Kong and Indonesia is one of the best Asian data center and connectivity combination
In this article we will discuss why Hong Kong and Indonesia is one of the best Asian data center and connectivity combination. Discover why Hong Kong and Indonesia are becoming the preferred digital hubs for enterprises, telecom carriers, content and cloud providers. Learn more about tax incentives, for investing in Indonesian priority sectors.
Indonesia is the strongest growing digital economy in Southeast Asia
Indonesia's data center and connectivity market has grown in the last few years. Enterprises, cloud providers, carriers, digital media companies and managed service providers have all started using data center and connectivity services in Indonesia.
Leading public cloud and content providers have also expanded their platform and services to Indonesia. Including well-known names from the industry such as Microsoft, Google, Amazon, and Alibaba Cloud.
Drawn-in by the exponential demand for content and connectivity, many submarine cable networks now land in Indonesia. For example: The new Apricot and Indigo submarine cable networks, which are funded by leading industry consortium members.
Tax benefits for foreign enterprises investing in Indonesia
Foreign enterprise looking to expand and to invest in Indonesia can enjoy many tax benefits. These tax incentives apply to the following priority investment sectors in Indonesia:
Export orientated industry (pharma, healthcare, electric vehicles, and electronic goods).
Energy generation and distribution (smart grid, renewable and clean energy)
Value added goods of mining products (processed nickel, copper, bauxite, et cetera)
Infrastructure
The fiscal incentives for investing in these priority sectors in Indonesia range from tax allowances, tax holidays, investment allowances and custom incentives. Indonesia offers also many non-fiscal incentives. Source: KADIN Indonesia "Towards Advancing Innovative, Inclusive & Collaborative Growth"
5 reasons driving Indonesia's data center and connectivity demand
Many enterprises are investing in Indonesia's fast-growing digital economy. This is a key driver for the growth of connectivity networks and data centers in Indonesia. We have listed 5 other reasons why Indonesia is seeing a strong demand for its data centers and connectivity services:
Pricing: The prices of electricity and land for data centers are low in Indonesia.
Initiatives: The government offers tax benefits to investments in its digital economy.
Population: A fast growing and technical highly-skilled young population.
Infrastructure: Many regional and global submarine cable networks land in Indonesia.
Mobile: A large and increasing mobile internet and ecommerce user audience.
5 reasons why (Indonesian) customers use Hong Kong data center and connectivity
Why do many customers also build a parallel point of presence in Hong Kong next to Indonesia? An important reason is for data center and network diversity and disaster recovery options. However, Indonesian customers also select Hong Kong for the following other reasons:
Location: Hong Kong is still the most important finance, trading and industrial hub in Asia.
Infrastructure: Hong Kong is the biggest traffic hub in Asia for carriers and exchanges.
Reliable: Hong Kong's power grid is very reliable and has a low environmental risk profile.
China: Direct low-latency connections for content providers to Chinese eyeball networks.
Environment: Strong government and data center focus on innovative ecological initiatives.
How to open a network PoP in Hong Kong and Indonesia data centers?
Both Indonesia and Hong Kong are two very unique markets with different rules and regulations. But what they both have in common is that they offer an excellent opportunity to enterprises, content and cloud providers.
The key to monetizing the benefits of both unique locations is to collaborate with an experienced and trustworthy partner. A partner that has a financially secure and native Indonesian parent company, with strong roots in the Indonesian data center market.
That partner is neuCentrIX: A data center operator of Telin Hong Kong, a subsidiary of the leading Indonesia Telecommunication company (Telkom Group).
Seamless internet connectivity between Hong Kong and Indonesia data centers
Located in Hong Kong neuCentrIX, powered by Telin and leading Indonesian multinational telecommunications conglomerate "Telkom" can help enterprise extend their presence to Indonesia. neuCentrIX uses the Telkom Group's own robust infrastructure and dedicated connections. neuCentrIX customers enjoy a single local point of contact before, during and after the project implementation.
Indonesia IP-Transit for low-latency internet connectivity to eyeball networks
neuCentrIX is part of leading Indonesia telecommunications conglomerate "Telkom". This allows neuCentrIX to offer a unique Indonesia IP-Transit service powered by Telkom. Telkom Indonesia IP-Transit offers important peering and direct access to all eyeball networks in Indonesia.
Hong Kong enterprise looking to serve content or mobile applications in Indonesia will enjoy unparalleled low-latency internet connectivity via Telkom's IP-transit service.
neuCentrIX can help you with migrating infrastructure and connectivity services to its leading carrier- and cloud neutral data centers in Hong Kong and Indonesia. Furthermore, they can offer personal consultation about how to grow and capture digital tax economy benefits for service providers coming to Indonesia.
Contact neuCentrIX
Contact neuCentrIX today to learn more about our value-added data center and connectivity services. Let us discuss how we can help you to establish a dual- data center and connectivity strategy combination for Hong Kong and Indonesia.