Secure online backup service to minimise the impact of cyber attack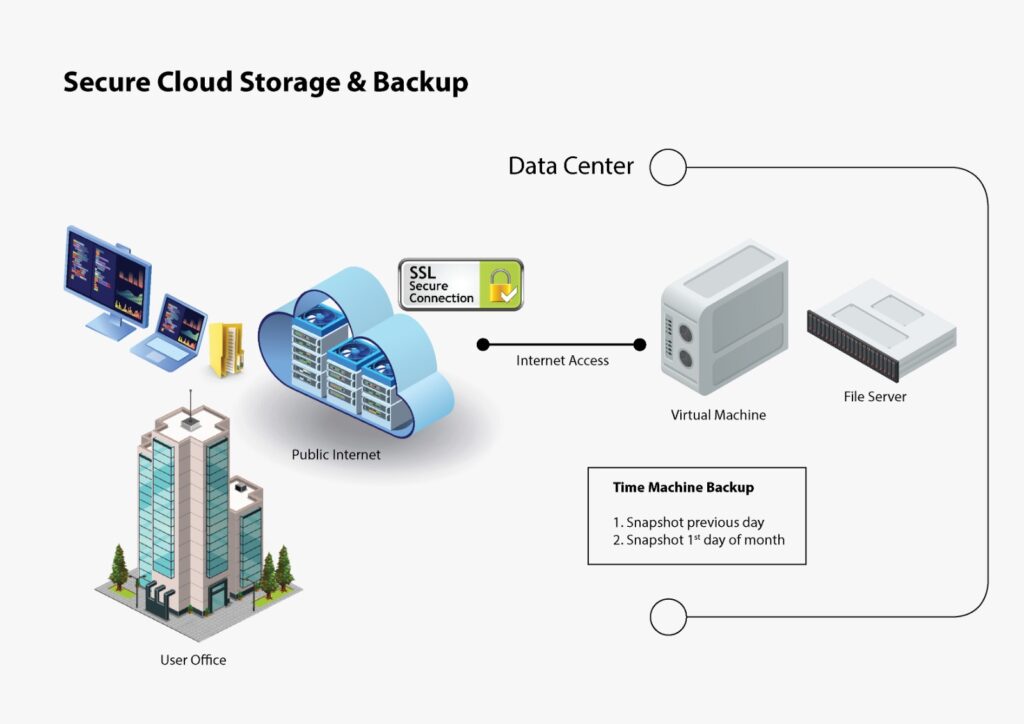 Secured storage system feature
Server backups for data recovery in different time interval
Recovery on Demand
User Account Authentication
On demand off-site backup
Auto synchronize Windows, macOS, Android, iPhone & Linux across different platform
Synchronize files in one central location
Individual file system for group / department
Secured data upload
SSL Certificate encryption – encrypt your data from internet
Complemented by strong password policies, brute-force protection, ransomware protection and more
Dedicated domain name under neucentrix.hk
Dedicated Linux virtual server
Audit log for all activity
Public cloud Sharing
Individual privilege for folder access
Password for specific files for access
Set expiry time for sharing links
Why neuCentrIX Cloud?
neuCentrIX is Hong Kong's leading data center and cloud provider. Customers select neuCentrIX because of our high flexibility, security, and business continuity services. Our experts are always available, to personally help you with any questions you may have. Personal care and communication make the difference.
The neuCentrIX cloud platform is based on a safety-first principle. The platform complies with the strictest IT-security controls in the industry. The neuCentrIX data center, cloud, global connectivity, and value-added services allow our customers to remain flexible. Our customers enjoy lower IT operating costs, high security and peace-of-mind knowing their backups are safe and available anytime.
No matter how your digital transformation strategy evolves over time, at NeuCentrIX we enable and maximize your IT strategy potential.