Did you know that ransomware is responsible for over 10% of all recent security breaches? As a matter of fact, the ransomware attacks that steal and encrypt your corporate date, increased 100% in 2021 compared to the previous year. Almost 40% of all global enterprises were attacked and victim of a ransomware attack in 2021. These staggering numbers conducted by IDC's 2021 Ransomware Study clearly demonstrate, that every enterprise needs to protect themselves and have a secure cloud & backup service in place in order to survive.
The strong digitalization of enterprises leads to enormous challenges in terms of storing, managing, and securing substantial amounts of data. Securing your sensitive customer data and protecting your corporate assets are essential, to safeguard your company's image and success. But did you know that your company website and IT infrastructure are already under attack every day? Often we may not even notice such attacks.
These attacks can be both targeted and automated at random. The goals of these attacks are to hack your company, steal your customer's data or encrypt everything with ransomware. Companies that did not invest in a backup and disaster recovery strategy, will never recover, or face substantial financial losses.
The neuCentrIX Secure Cloud & Backup service is the ideal solution, specifically designed to meet your enterprise IT needs. neuCentrIX will protect your business from these risks. Our Secure Cloud & Backup service will enable your business to store, protect and restore all your data at any time and any place.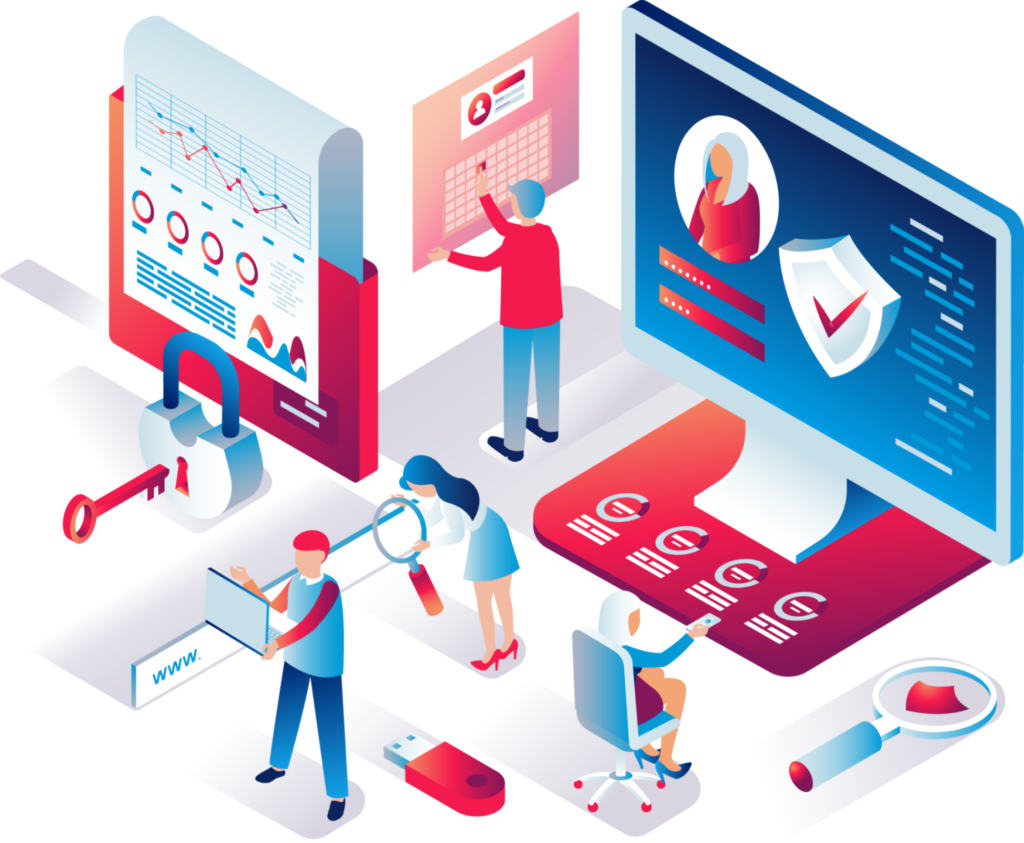 Secure Cloud & Backup and Recovery
With neuCentrIX Secure Cloud & Backup, your company can restart instantly should you ever become a victim of an attack. Our IT business continuity service offers instant on-demand recovery. Your data will be stored safely in the neuCentrIX data center. An additional on-demand offsite backup for even more security is also possible.
The neuCentrIX Secure Cloud & Backup service offers an advanced 3-sets server backup feature, with data recovery in different time intervals. This unique feature ensures that there is always a clean backup available to use, regardless of the timeframe. Enterprises can rest assured that their uploaded data is automatically scanned and protected by firewalls – to ensure the data is not compromised or infected with any viruses. A clean copy of your data if always available for restoring purposes.
With neuCentrIX Secure Cloud & Backup service, all your files are synchronized and available in real-time across multiple platforms – including Windows, macOS, Android, iPhone, and Linux.
Advanced user account authentication and individual security control options for IT administrators ensure, that no one else will have access to your valuable corporate data.
Secure data uploads and download
Take full control over your data with the neuCentrIX secure data upload feature. The uninterrupted backing up of your data, will protect you from any data loss caused by brute-force and ransomware attacks.
Eliminate the risk of data theft by protecting your real-time backups with our advanced SSL Certificate encryption. NeuCentrIX continuously protects your data during downloads and uploads, while your employees collaborate uninterrupted in the office or remote.
IT managers will benefit from neuCentrIX' automatic audit logging for all activity, which is convenient for even the strictest IT audit and security policies. For even more protection neuCentrIX can offer your company a dedicated domain name under our neucentrix.hk domain. This service comes with access control, firewall protection and a dedicated Linux virtual server.
Secure Public Cloud Sharing
neuCentrIX customers enjoy many benefits of working in the public cloud. For example: Lower operating costs, and real-time collaboration on documents. Public cloud sharing and online collaboration is also more efficient and increases productivity.
neuCentrIX Secure Cloud & Backup offers advanced public cloud sharing options. Your company's folders and files can be shared with a link, which will automatically expire after a certain time. Access to shared files and folders can be restricted on a per individual or group basis. The neuCentrIX Secure Cloud & Backup platform requires strong passwords and multifactor authentication, to ensure maximum security.
With neuCentrIX Secure Cloud & Backup your company can benefit from cloud computing, without having to compromise on security.