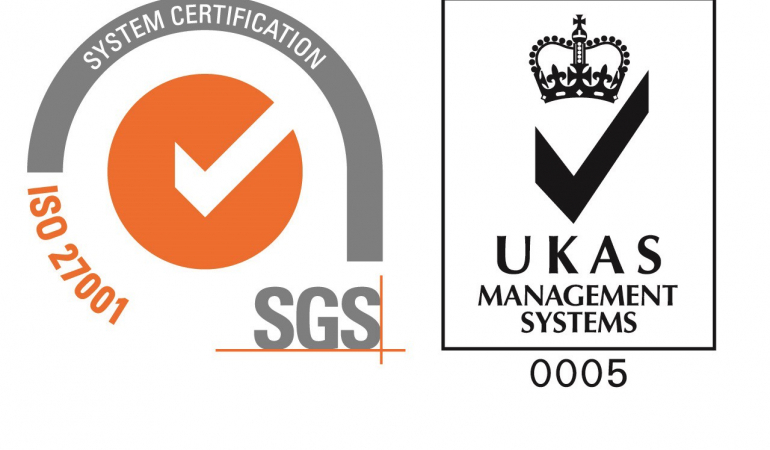 We are proud to announce that Telekomunikasi Indonesia International (Hongkong) Limited has received the certification to ISO 27001:2013 by the international accredited entity SGS in recognition of the organization's Information Security Management System, which complies with ISO/IEC 27001:2013.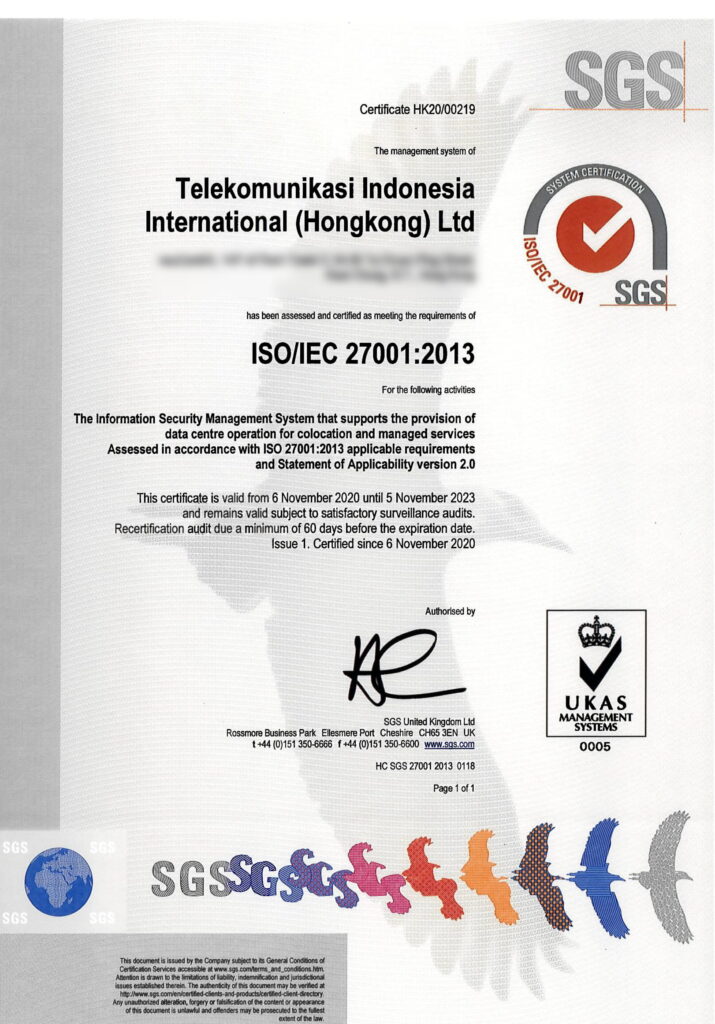 ISO/IEC 27001:2013 specifies the requirements for establishing, implementing, maintaining, and continually improving an information security management system within the context of the organization. It also includes requirements for the assessment and treatment of information security risks tailored to the needs of the organization.
The purpose of this international standard is to help organizations establish and maintain an information security management system (ISMS). An ISMS is a set system used to manage and control information, risks in security as well as maintaining the integrity, protection and preservation and confidentiality of information. Telin Hong Kong received this certification for the provisioning of data centre operation for colocation and managed services after passing an audit of its ISMS and consequently met the ISO/IEC 27001:2013 requirements.
Indarto Nata, Telin HK CEO, commented: "We are very proud to have been certified under ISO/IEC 27001. Information security has always been a major focus for neuCentrIX, and our certification furthers affirms our continuing commitment to information security at all levels of the business – whilst also providing the necessary guarantee to our customers and partners that are security processes, policies, and services reliably adhere to the highest standard. My sincere thanks go very much to the team."